Nicole, a professional Actress, is the Founder of Princess Party Pals. She grew up in Fargo, ND, received her B.A. in Theatre at Minnesota State University, Moorhead and moved to New York City to pursue her acting dreams.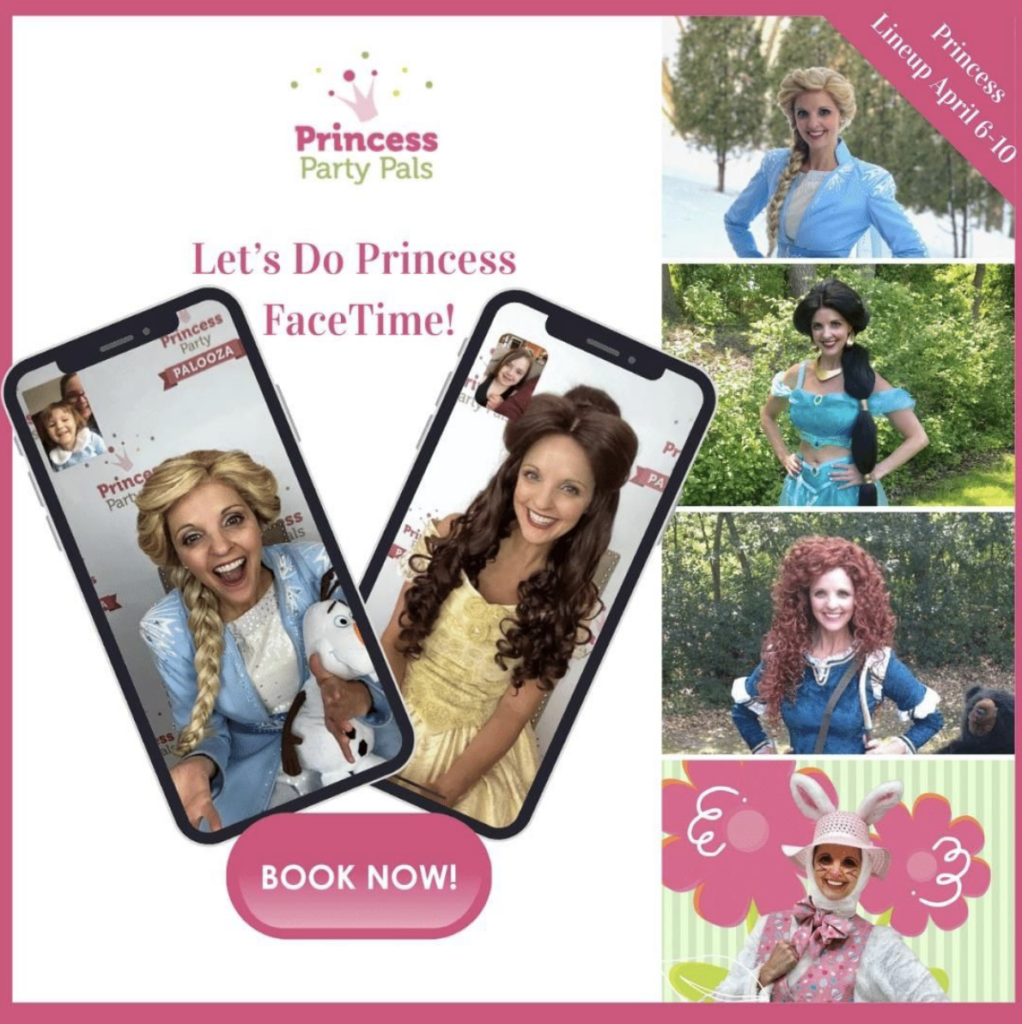 Princess Party Pals is a theatrical princess party and children's entertainment company made up of exceptionally talented singers, actors and dancers who work at local professional theaters. They create lasting memories for children and adults through birthday parties, special events, hospital visits and their preschool enrichment program. Their customers appreciate their topnotch quality, professionalism, commitment to character, passion for education and their finesse for making everyone feel special.
"Each event is a seamless production from start to finish with high end costumes and wigs coupled with unparalleled talent. Exceeding expectations and making a difference are our core beliefs that drive us personally and professionally. Everyone is captured into our magical fairytale to make your child's happily ever after come true."
Here's how Nicole was able to adapt for the Halloween holiday this year. An article from CCX Media in October, states "We are a very in-person, seeing kids, hugging, having fun and it's tough to find that balance of bringing that magic, but doing it in a safe way," said Fenstad. 
Fenstad performed at a Halloween event held at the Mad Hatter in Anoka. She also hosted a virtual Halloween revolved around Wanda the Witch. Source CCX Media.
Looking to podcast? Speak with Kate today, visit Kate Creative Media LLC.